Adam Boulton: Sky News veteran to leave station after 32 years
Longstanding Sky News anchor Adam Boulton has announced he is to leave the station at the end of the year.
The veteran broadcaster, 62, joined the channel as political editor for its launch in 1989 and has served as editor-at-large since 2014.
Boulton told The Times his departure was a "mutual decision" as the channel develops for "the next generation".
Head of Sky News John Ryley called Boulton a "significant figure" in British broadcasting.
Boulton revealed that an August article by Ryley for Press Gazette, in which he wrote that the age of the "all-powerful anchor" was coming to an end, had influenced his decision to step back.
"I've just got to accept to a certain point that you and I, we're tail-end baby boomers, and there's a kind of move against the baby boomers, and the fact that we've had less time at the peak is just the way it goes," he told The Times.
"It's a big change for me, but I'm still young and healthy."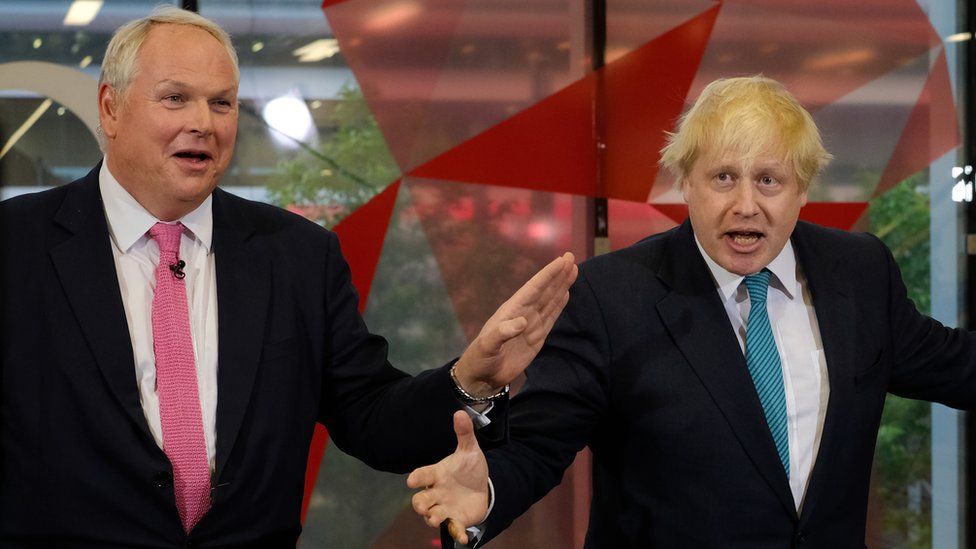 He added that there was a "changing of the guard" in efforts to diversify television and that it was "quite clear" Ryley saw the future as digital-first and based around data journalism.
He told the newspaper that giving up "daily broadcasting is a wrench" and that he is "working on some long-form stuff".
Ryley added that he would miss the "wise counsel" of the All Out Politics host.
After joining Sky News from ITV's TV-am, Boulton interviewed numerous prime ministers and hosted the channel's first televised debate between three party leaders in the run-up to the 2010 general election.
Fellow Sky stalwart Kay Burley tweeted: "My dear friend and colleague Adam Boulton calling it a day. Sky News would not have been a success without his insightful expertise. We will miss you Adam x"
Current Sky News political editor Beth Rigby tweeted: "Adam's leaving after 33 yrs. A hugely significant force, not in just our newsroom, but in the very fabric of British politics & broadcasting. I grew up watching Adam & was lucky enough to work with him. An absolute titan. We will miss you." – bbc.com